Dream Med Spa & Laser Center prides itself on providing the highest level of professional care combined with the best technology in the world. Our mission is to make our patients feel, look, and become better. Our team of professionals is lead by the amazing Dr. Rogers who has 17+ years of experience providing care for patients. We select our team based on experience and personability in order to provide the best care while also forming relationships with our patients. We want everyone who walks through our doors to feel at home. We know our patients are all unique in their own way and have their own specific goals. We make sure to customize and spend as much time as needed with each patient to reach their desired goal. Welcome to Dream Med Spa & Laser Center where giving you the best experience is our number one priority.
DR. TERESA PECHEREK-ROGERS Medical Director
Warm, compassionate, and committed to her patients, Dr. Teresa Pecherek-Rogers is a board-certified physician, with 17+ years of experience. She is part of the American Academy of Aesthetic Medicine and Anti-aging Medical Society. She is the lead physician and executive director at Dream Med Spa & Laser Center.
Dr. Rogers is always very passionate and has a great interest in aesthetic medicine. She has had the privilege of being trained by some of the leading experts in aesthetic medicine, many of whom have pioneered various techniques used by medical spas across the world. With her extensive training she can provide her patients with the most innovative med spa treatments. It's always her goal and mission to turn back time to delivering the best and natural results.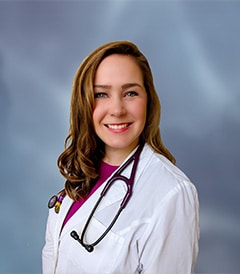 Physician Assistant
and Injector,
Weight Loss Specialist
Bio: Emily Jensen is a nationally certified Physician Assistant with over 10 years of experience practicing medicine. She completed her Bachelor's degree in Biology with a minor in Psychology from The University of Dayton in Dayton, Ohio and went on to earn her Master of Physician Assistant studies from Midwestern University in Downers Grove, Illinois. Emily is a Plainfield resident that brings a caring and compassionate style of medicine to her patients. Her passion is building relationships with her patients to create a wellness plan that fits their needs and allows them to live their healthiest and happiest life. She is also a skilled injector
learning alongside Dr. Teresa Pecherek-Rogers. Emily is full of energy and life bringing smiles to every patient she cares for.
Hobbies: Emily enjoys cardio dance classes like Zumba in her free time. She also enjoys spending quality time with her family.
Fun Fact: Emily loves to cook. Her signature Dish is Mexican Carnitas.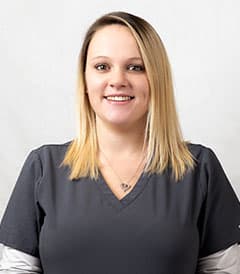 Medical Assistant and Patient Coordinator
Bio: Angelica is a medical assistant and patient coordinator at Dream Med Spa. Angelica has been a part of the Dream Med Spa family for over 7 years assisting Dr. Rogers. Her goal is to make patients feel at home when they enter our office.
Hobbies: Angelica loves spending time with her two boys.
Fun Fact: Her favorite get away is camping with her sons.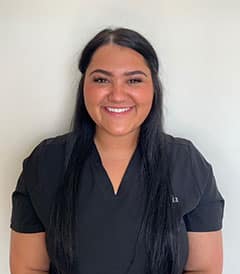 Med Spa Manager & Laser Technician

Bio: Weronika has been part of the Dream Med Spa family for over 5 years. Weronica has both clinical and aesthetic experience. She has helped run both the Medical Clinic and Med Spa for the past 5 years. Her skills include but are not limited to outstanding patient care, multi lingual (Polish), and laser skills with all of the devices offered at the Spa. Weronika treats the office like a second home and makes sure everybody is feeling great. Patients know Weronika as being straight to the point but very personable. Her goal is to make every patient walk out of this office even happier than when they walked in.
Hobbies: Weronika loves horseback riding and is a beekeeper. When she is not working at Dream Med Spa, she is taking care of her family of animals back home on the farm.
Fun Fact: Weronika owns a farm with many animals including race horses. She takes care of 6 horses at a time.
Nurse Practitioner & Injector
Bio: Monika is a Nurse Practitioner. She completed her Masters of Nursing Degree specializing in Family Medicine. Her Bachelors degree in Nursing involved her working in various medical settings including fertility medicine, cath lab, interventional radiology, and rehabilitation. She enjoys spending her time traveling and spending time with family and friends. Monika continues to grow and expand knowledge of aesthetics, injection techniques, and helping each patient reach their aesthetic goals through education and creating a personalized journey to meet their individual needs and
concerns.
Hobbies: Monika loves to go for runs with her dog Rufus. She loves fitness and going to the gym.
Fun Fact: Monika is a great skier. She often goes with her father to places like Utah and Colorado to ski some of the largest mountains in the world.
Front Desk / Patient Coordinator / Marketer
Bio: Khrystyna has a background in marketing and has helped get the name of Dream Med Spa out in order for us to help others. Khrystyna was previously a patient of Dream Med Spa. She had struggled with cystic acne for the better half of her life and became drawn to the aesthetic world when she started getting treatments. She joined Dream Med Spa in 2021 and has never looked back since. Through her own struggles, she enjoys speaking and helping patients along their journey to clear skin.
Hobbies: Khrystyna loves aesthetics. In her free time, she often works on new designs, decorating and organizing.
Fun Fact: Khrystyna moved to the United States from Ukraine when she was 10 years old and is fluent in both Ukrainian and Russian.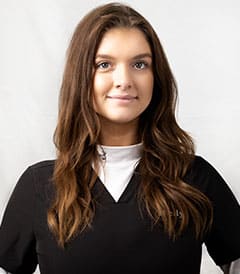 Front Desk / Patient Coordinator / Medical Assistant
Bio: Michelle has been part of the Dream Med Spa team for 3 years now. She has a bachelors in Pre Med Biology and will be attending Physician Assistant school in the coming year. Michelle has great experience working with and helping patients both in our medical clinic and med spa. Her goal is to make patients feel comfortable and confident that they are getting quality care.
Hobbies: Michelle is an artist. She draws and paints landscapes in her free time.
Fun Fact: Michelle is currently on the route to going to PA school to become a Physician Assistant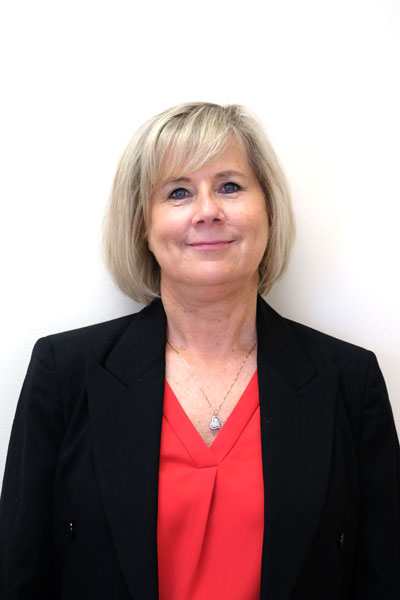 Bio: Margie has been alongside Dr. Rogers for the past 15 years. Margie is the Clinical manager and accountant. When it comes to experience and knowledge of the back end of the practice, Margie is one. Margie leaves no stone unturned. She is persistent in making sure we have the most efficient office and that our patient care is at the top. Her goal is to see what her and Dr. Rogers started years ago to turn into the best patient care practice in the area.
Hobbies: Margie loves fitness and working out. She is very close with her family and takes time every year to travel to somewhere new.
Fun Fact: Margie loves animals and has 2 dogs of her own. Her nickname at the office is "Chocia" meaning "aunt" in polish. Everyone calls her aunt because of how close we have grown as a team over the years