If your eyes look "tired" or "sleepy," UPNEEQ® is the product for you.
What is UPNEEQ?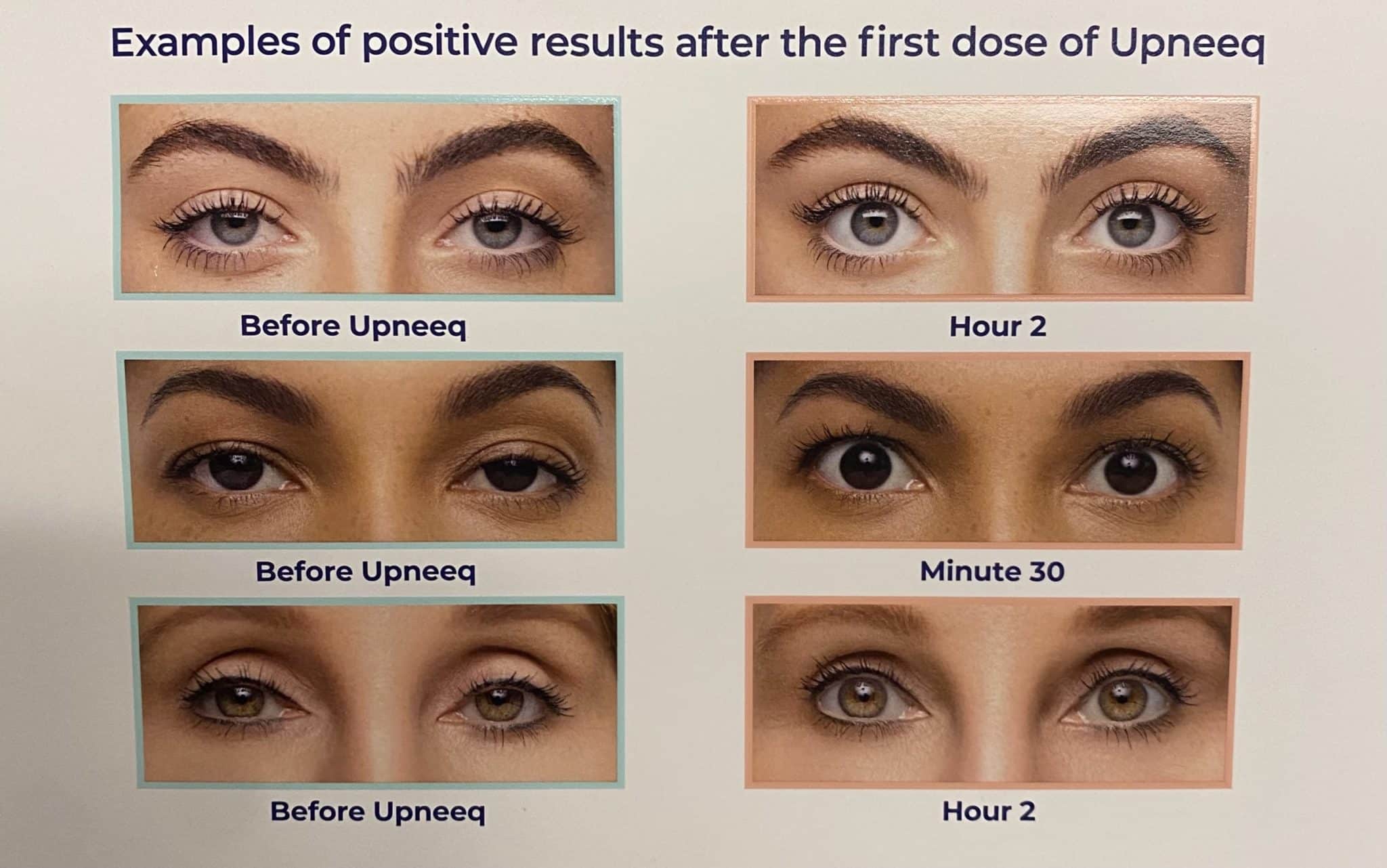 UPNEEQ® (oxymetazoline hydrochloride ophthalmic solution), 0.1% is a prescription eye drop used to treat low-lying lids (acquired blepharoptosis) in adults. UPNEEQ® is the only FDA approved prescription eye drop for low-lying lids that lifts your upper eyelids to open your eyes.
Acquired ptosis (low-lying lids) is a common condition that:
Affects adults of all ages, but occurs more often with increased age
Usually occurs when the muscles in the eyelid stretch and weaken, causing the lid to droop
May be caused by other issues, such as cataract surgery, contact lens wear, or an underlying medical condition.
How Long Till I See Results from Upneeq?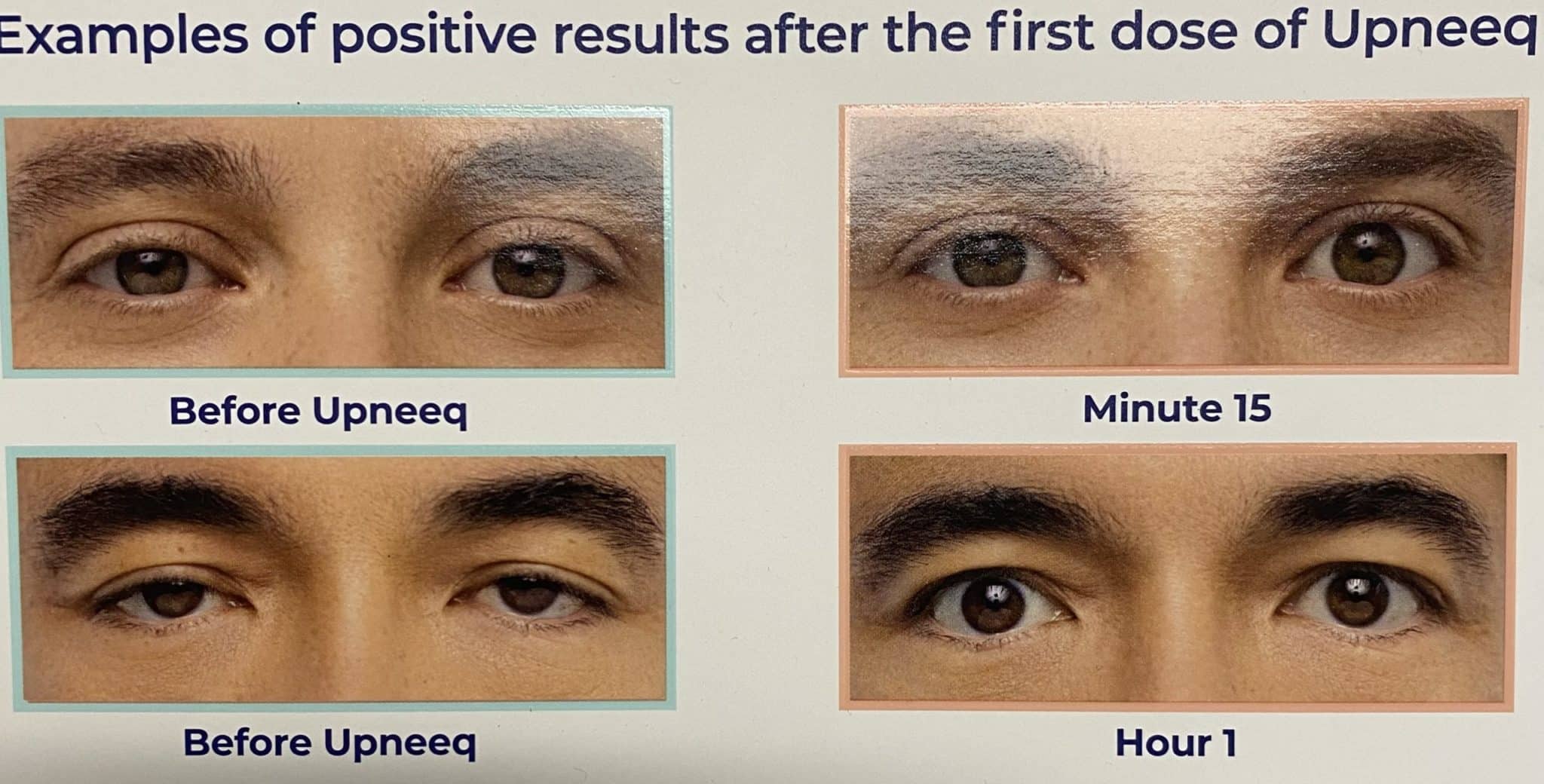 Most patients in clinical trials had a lift in their eyelids in as little as 2 hours. 84% of patients had some level of improvement 74% of patients had more than a 50% improvement. In one study, some patients saw a lift in their eyelids as fast as 5 minutes after the first dose.
Is UPNEEQ® Safe?
UPNEEQ® is proven to be safe and effective when used as directed by your medical provider. A small percentage of people see side effects such as eye inflammation, eye redness, dry eye, blurred vision, eye irritation, and headaches.
How Do I Use UPNEEQ®?
Apply UPNEEQ® to your affected eye(s) in 2 easy steps:
Cut open foil wrapper and remove single-use vial
Apply one drop of UPNEEQ® in each affected eye as directed, once a day
Do not let the tip of the vial touch your eye or any other surface
Vials should not be re-used after opening and should be thrown away after applying drop(s)
If you wear contact lenses, remove them before applying UPNEEQ® eye drops. You may put them back in 15 minutes after applying UPNEEQ®.
If more than one topical ophthalmic drug is being used, the drugs should be administered at least 15 minutes between applications
Book Your Consultation Today
Get your UPNEEQ® eye drops today by booking a consultation with our medical providers. During your complimentary consultation, our providers will access your eye care needs and create a plan to restore them to a young youthful look.